Cefaly
Jump to navigation
Jump to search
Cefaly is head-mounted wearable device developed in purpose to treat and prevent migraine.
Main characteristics
The Cefaly neurostimulator has two forms according to position of the electrode:[6]
1. Forehead electrode - device consists of the headband with the electrode built in. The electrode impacts through the forehead. The whole headband device is available for 295 €[3]. However, customer can buy one package containing three electrodes for 19 €[6].
2. Occipital electrode - inbuilt in the "Arnold kit". Its name comes from Arnold (Occipital) neuralgia. The electrode is placed on occipital bone with the assistace of the special headband. It is available for 69 €.[6]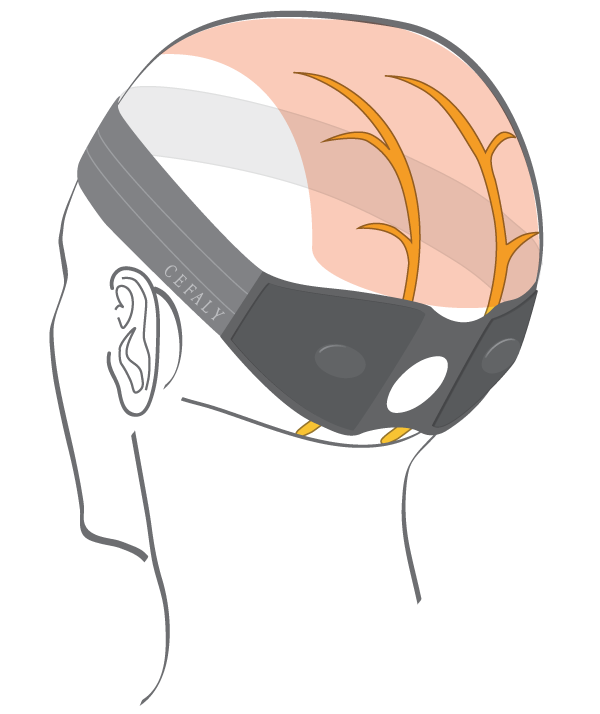 Official website provides the manual with information how to use these products.[8]
In the UK and Ireland, The company also offers Cefaly to rent for 49 € per 2-month trial period. This is possible only on condition of paying the 295 €. If customer is dissatisfied, the company will pay him/her back 246 €.[9]
Purpose
The electrode sends electrical impulses through the skin to branches of the trigeminal nerve.
Company & People
STX-Med company
Founders:
Pierre Rigaux
Pierre-Yves Muller
Important Dates
2004 - Foundation of STX-Med, which was later named Cefaly.[1]
Ethical Issues
Health Risks
Right on the official page of Cefaly side effects are stated.[2] Company claims, that side effects appear in 4,3% of patients, mentioning most common as intolerance to the feeling of Cefaly on the forehead (1.25%), sensation of fatigue during and after the session (0.65%), headache after one session (0.52%), or irritation of the skin on the forehead (0.22%).
Besides official statements, there is a study focused on Cefaly users' satisfaction with the treatment.[10]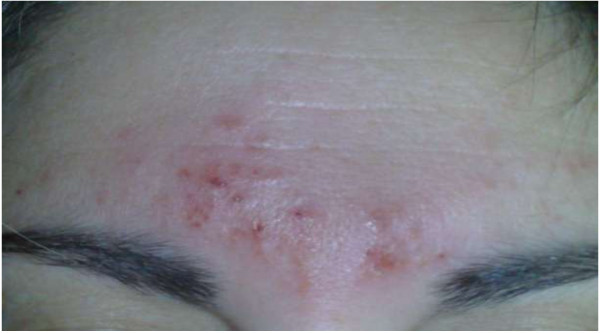 Enhancement/Therapy/Treatment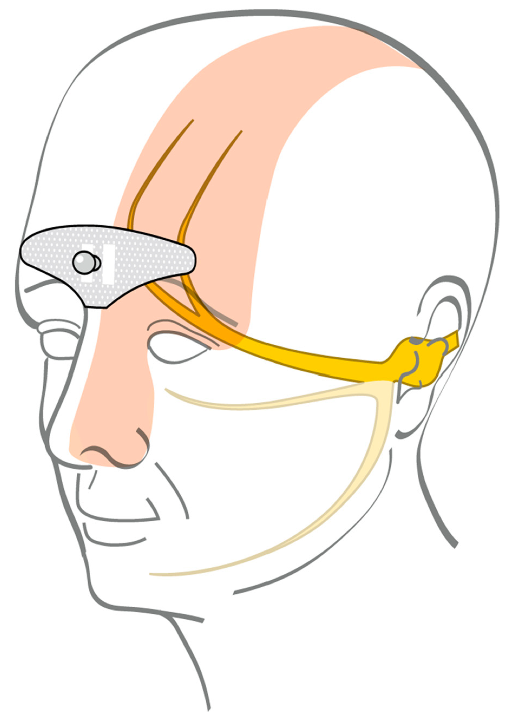 Public & Media Impact and Presentation
Cefaly has its own official facebook page since 2009, and after this, several pages about Cefaly for specific countries were created.
Public Policy
Announcement about approving migraine treat
Related Technologies, Project or Scientific Research
References