GlassUp
Jump to navigation
Jump to search
GlassUp smart glasses look almost like a regular pair of glasses. They come in sporty and classic look and the company is planning more designs to fit different tastes and styles of consumers. GlassUp is not a standalone device, but a companion display that connects via Bluetooth to Android or iOS device. It has a micro-projector mounted on the inner side of the glasses right arm. It projects a monochrome green image on the inner surface of the lens. The basic graphics is convenient for notifying the user on incoming e-mails, text messages or social media updates in an unobtrusive way, displaying the content in the wearer's field of view for only a few instants.
GlassUp is a "receive only", and to respond to messages, one has to use the mobile device. The company has an open platform for application developers available at their website.[5] Apart from notifications, the apps under development for GlassUp include those for education and training, sports, sightseeing, translations, gaming, etc. In its current form, GlassUp has no camera, although camera and prescription versions of GlassUp were announced and available for pre-order during GlassUp IndieGogo campaign.[6]
Main Characteristics
The device uses on-board Android OS. Sensors embedded in the glasses include accelerometer, compass, and ambient light sensor. The device has no GPS because it is already on one's smartphone. The optical system is made of projector, a 480x320 display, and a set of mirrors and slightly tinted lenses. The device connects to a smartphone via Bluetooth and has a one-day battery life rechargeable via mini-USB. The right arm of GlassUp has a touch-pad for controls.[7][8]
Purpose
Medical use, sports, gaming, museums, navigation, other forms of entertainment.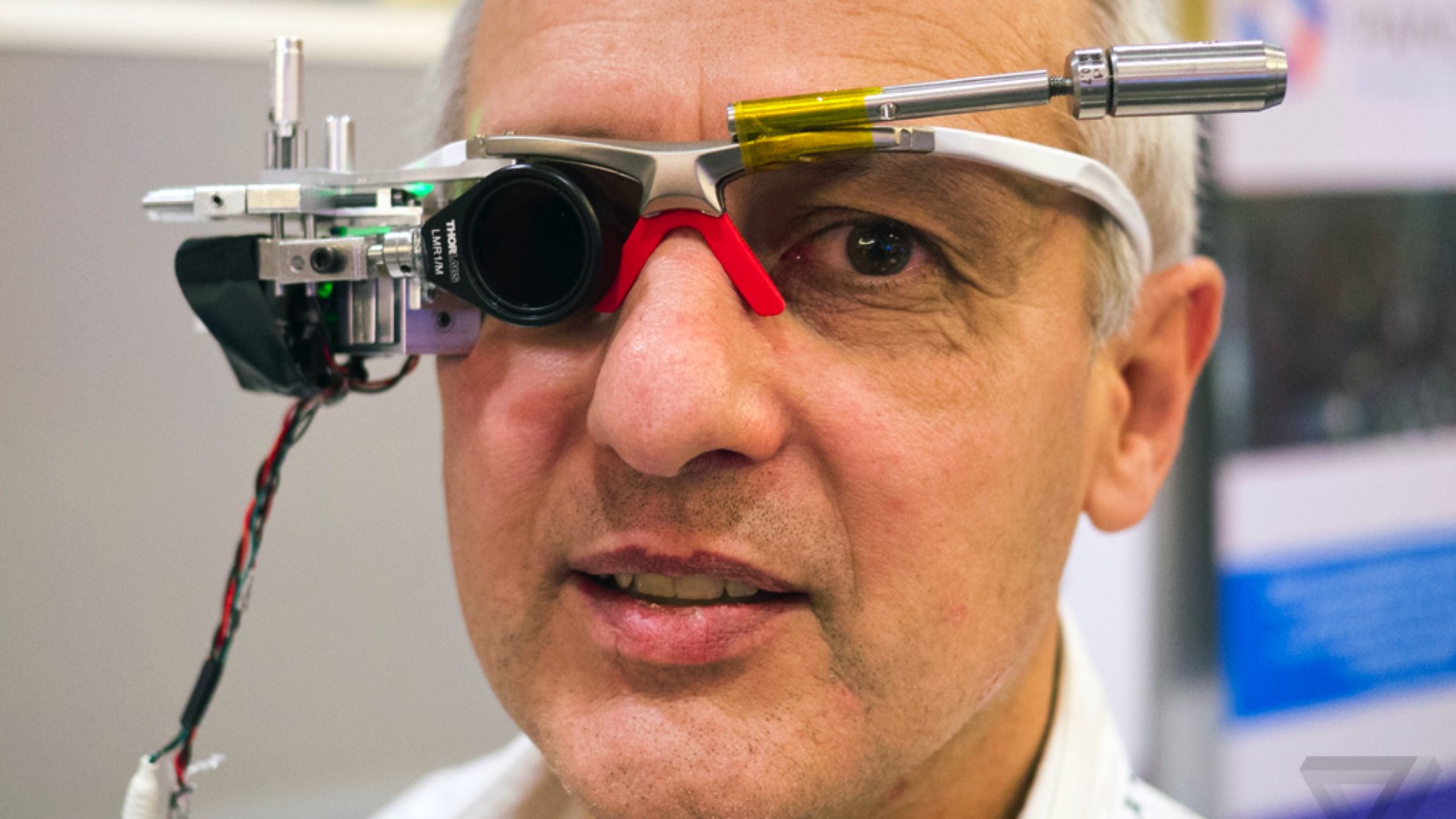 Company & People
GlassUp is a start-up company located in Modena, Italy. It was founded in 2012 by Andrea Tellatin, Gianluigi Tregnaghi, and Francesco Giartosio. It specializes in consumer electronics and optics.
Directors: Francesco Giartosio, CEO; Gianluigi Tregnaghi, CTO; Andrea Tellatin, COO;Alfio Giuffrida, Business Development Director.
Strategic Partnership: Luca Escoffier. Optical Team: Fabrizio Liberati, Tommaso Occhipinti, Ivan Capraro, Fabio Frasseto, Alessandro Brunelli. Hardware and Firmware
Team: Alberto Scarpa, Fabio D'Alessi. Marketing Team: Joseph Bradley, Claudio Forte, Giovanni Contini. App Development Manager: Antonio Blescia.
Important Dates
Prototype shown at CeBIT 2013 in Hanover.[9]
First public prototype at CES 2014 in Las Vegas.[10]
GlassUp was available for pre-order on IndieGogo campaign from June to August 2013.
Shipping availability announced for summer 2014.
Currently (March 2015), no pre-orders are available.
Ethical Issues
Health Risks
Enhancement/Therapy/Treatment
The device can be used as therapeutic aid: It enables deaf people to see what you tell them. (listed as one of the use case scenarios on the manufacturer's website)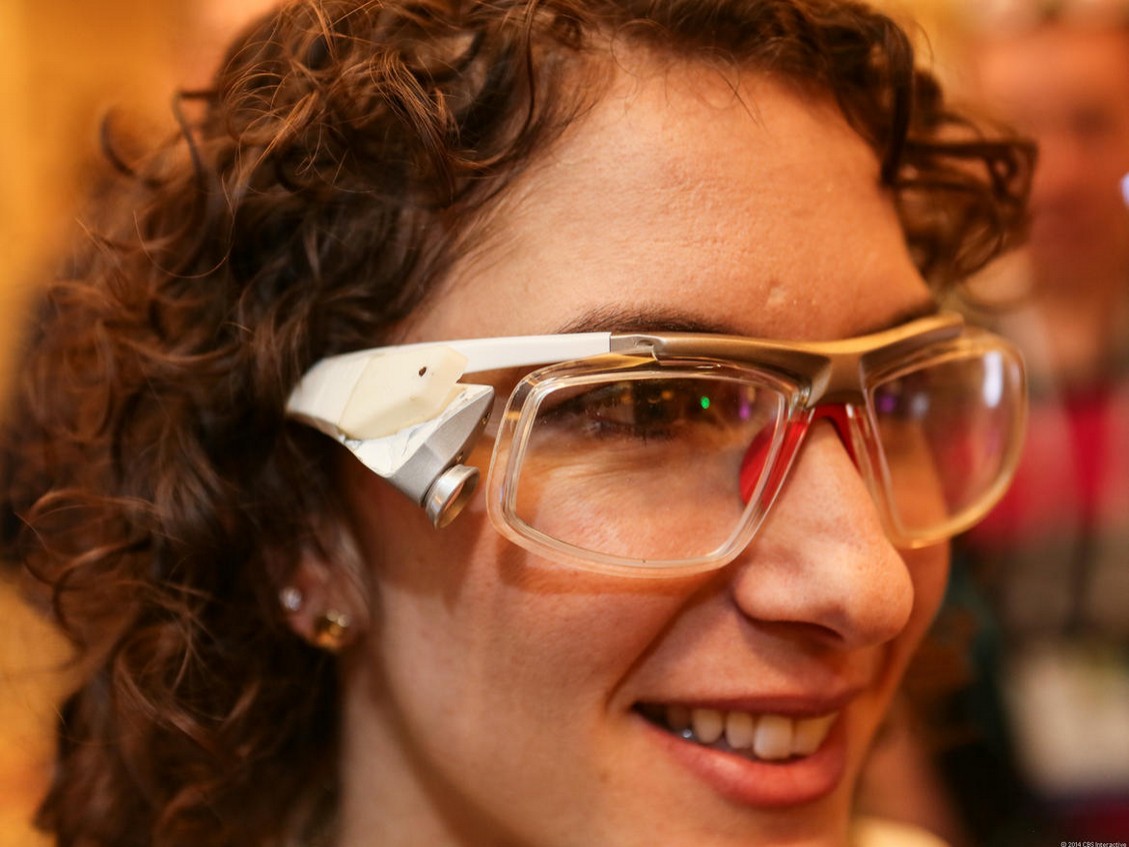 Public & Media Impact and Presentation
When GlassUp prototype was unveiled in 2013, it was featured in many prominent tech magazines and websites and other media, including Wired Italy, Business Insider, CNet, PCWorld, Mashable, ITWire, Herald Sun, Slashgear, TechCrunch, Forbes, and many other. It got positive critics overall and was praised for looks, convenience, and low price. It was also seen as one of the main Google Glass competitors. Although the final product is still unavailable, the presented prototypes hold a lot of potential for the future of wearables.
Public Policy
Related Technologies, Projects, or Scientific Research
References