Pilot
Jump to navigation
Jump to search
Pilot is a wearable ear piece that offers nearly instantaneous translation to and from various languages. The ear pieces communicate with each other through the provided smartphone app and translates what the user is saying to a chosen foreign language which the other Pilot device plays to the user's communication partner. The device supports English, Spanish, French, Italian, and other latin and romance languages. Support for additional languages is planned after the release of the device.[4]
The device is still under development and it's release is planned on around May 2017.
Main characteristics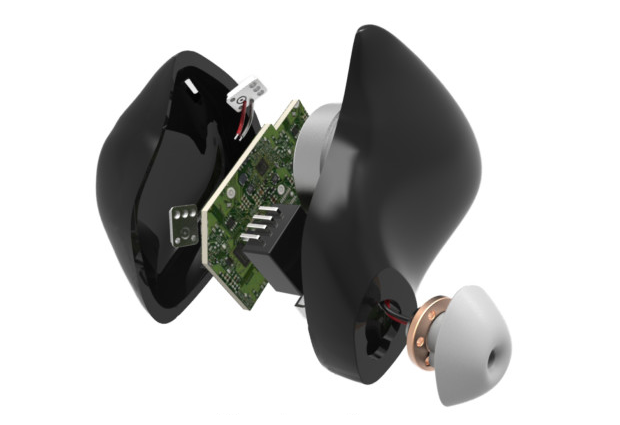 The device is a plastic, wireless ear piece that sits just on the outside of the user's ear canal. The piece is equipped with a stereo speaker and two noise cancelling microphones. It has a Lithium-ion battery that lasts for up to 6 hours of operation.
To function, the device has to be paired to a smartphone with the provided app installed via Bluetooth. Then, a second Pilot ear piece has to be paired with the smartphone again. This allows two Pilot users to communicate with each other while the Pilot app translates their speech. By itself, the ear piece has no computing power on it's own and relies on the smartphone app to do the translation. This does not require constant Internet access as the translation is done offline on the phone.[4]
The company admits that it takes a few moments for the program to do the translation, but informs that they want to improve the time before the release. It also stated, that the machine translation is not perfect but the quality of it will improve the more people use the device.[3]
Please note that this information was taken from the company's IndieGoGo campaign and it is likely that the indicated hardware specifications will change before the actual release.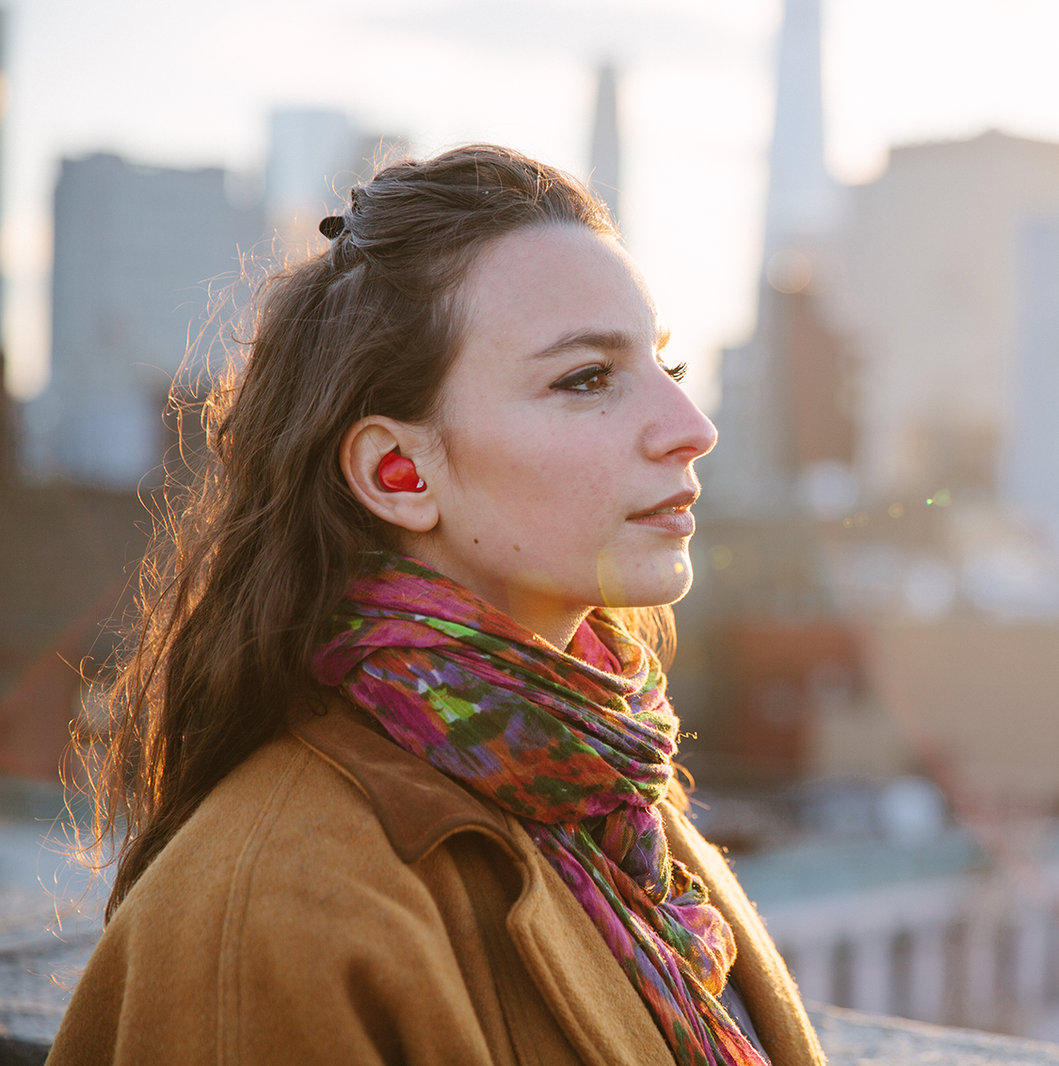 Purpose
The purpose of Pilot is to give it's users the ability to speak with someone whose language they do not speak. The device expands the ability to communicate across language boundaries, provided that both parties have the device.
Company & People
The device is developed by an American startup company Waverly Labs Inc.[1] The company is based in New York City and was established in 2013.[6]
Andrew Ochoa - Founder and CEO[6]
Jainam Shah - Director of Hardware and Operations
Bill Goethals - Electrical Engineer, Manufacturing Design Expert
Sergio Del Rio Diaz - Product Design
George Konovalov - Software Engineer, Front End Developer
Prashant Mathur - Machine Translation
Jeremiah Warren - Creative Director
Greyson MacAlpine - Visual Designer
The list of involved persons was taken from the IndieGoGo campaign page.[3]
Important Dates
June 2014 - Concept and feasibility study
April 2015 - Early software prototypes
September 2015 - Full proof of concept
March & April 2016 - Software and design prototypes
May 2016 - IndieGoGo campaign started
25 June 2016 - IndieGoGo campaign fully funded
December 2016 - Planned release of beta-test units
All dates were taken from the IndieGoGo campaign page.[3]
Enhancement/Therapy/Treatment
Enhancement - The device gives the user the ability to have their communication translated into a foreign language that they do not speak themselves.
Ethical & Health Issues
we are not aware of any ethical or health issues connected to this device in particular.
Public & Media Impact and Presentation
http://www.digitaltrends.com/wearables/waverly-labs-pilot-language-translating-wearable-earpiece/
http://www.cnet.com/news/pilot-bluetooth-earpiece-crowdfunds-the-dream-of-universal-instant-language-translation/
http://thenextweb.com/gadgets/2016/05/17/pilot-translates-just-like-the-babel-fish/
http://mashable.com/2016/05/17/pilot-translate/#vF9aGqSYUZq7
http://www.telegraph.co.uk/technology/2016/05/17/groundbreaking-gadget-claims-to-fit-in-your-ear-and-translate-fo/
http://www.slashgear.com/waverly-labs-pilot-earpiece-translates-languages-on-the-fly-23441052/
http://www.wareable.com/hearables/pilot-waverly-labs-translation-earbud
http://www.sciencealert.com/these-new-earbuds-can-translate-languages-for-you-in-real-time
http://www.gizmag.com/waverly-labs-pilot-in-ear-translator-translation/43359/
http://hypebeast.com/2016/5/waverly-labs-pilot-earpiece
Public Policy
Related Technologies, Projects or Scientific Research
We are not aware of any policy that is regulating or is otherwise relevant to this device in particular.
References