Valedo
Jump to navigation
Jump to search
Valedo is wearable sensor based medical device for functional movement therapy developed by the Swiss medical company Hocoma. The Valedo device consist of two wireless movement sensors, which capture and monitor the body movement in 3D. The two sensors are attached to the chest and lower back and connect to the computer, tablet or phone via Bluetooth technology. After downloading the software patients enter a virtual world and can direct their avatar through interactive landscapes by performing specific movements incorporated into numerous motivational therapeutic exercises. All movements and exercises target one or a combination of therapeutic goals which are based on proven and certified back treatment programs.
Main Characteristics
The product Valedo consist of two sensors with low-energy Bluetooth Smart Technology, 100 medical attachment tapes, 1 USB charging cable, User manual, Quick reference quide and portable case. The user can easily attached one sensor to a lower back and the second one to the chest. A 3D gyroscope, a 3D accelerometer, a 3D magnetometer and algorithms are used to capture the players movement while playing the game and performing excercise. All data is merged into a single sensor. The data of the players movements can be tracked and players are provided with real-time feedback so they get stimulated to execute the exercises in a correct way. The serious game itself can be played on a screen, a iPad or an iPhone, so players can easily perform their exercises where they want. Valedo offers 45 therapeutic excercises developed by the movement scientists and physiotherapist. These exercises aim to improve players movement awareness, restore motion to vertebral joints and support players fine muscle control and spinal stability. All information about movement quality and performance is recordered in the report, which enable insight into the quality and quantity of the training.The performance report can be shared by the patient via e-mail. Players can also communicate with specialists and therapists through advanced report generation.
The system is compatible with the iPad 3 and above, iPhone 5 and above and all versions of the iPad mini; it will also be available for Android and Windows devices later in 2015. The Valedo app is available for free download on the Apple App Store and all new exercises, games and software updates are pushed to users automatically and free of charge.
The Valedo is a part of Valedo Therapy Concept. This concept was developed in collaboration with the team led by Prof. Dr. Jan Kool at Zurich University of Applied Sciences in Winterthur, Switzerland. The product development builds on close cooperation with leading clinics and hospitals worldwide and is based on current results in medical research.Valedo is FDA (U.S. Food and Drug Administration) listed medical device and was launched in November 2014. In US is Valedo available from July 2015.
Purpose
The Product is developed to support long term back health and back pain reduction in adults. While using the product and playing the games players get motivated to train at a daily basis and learn how to perform specially-designed therapeutic excercises.
Company & People
Hocoma is a global market leader for the development, manufacturing and marketing of robotic and sensorbased devices for functional movement therapy. The Swiss based medical technology company was founded in the year 1996 as a limited liability company by the electrical and biomedical engineers Gery Colombo and Matthias Jörg and by the economist Peter Hostettler. Hocoma develops innovative therapy solutions working closely with leading clinics and research centers.
Important Dates
Launched in November 2014
Available from July 2015
Enhancement/Therapy/Treatment
Valedo is designed to target one or a combination of therapeutic goals, including movement awareness, mobilization, isolation capacity, stabilization, and elements of stretching and balancing.Self-guided therapy at home between therapy sessions by progressing from simple to complex movements in a continuous flow and with constant feedback.All movements are based on proven and certified back treatment programs, but Valedo redesigns the exercise experience with therapeutic gaming, patient guidance and detection of incorrect movements.Improves patient compliance through therapeutic gaming and follows their performance and progress via data sharing.
Ethical Issues
There has not been revealed any ethical issues related to Valedo device.
Health Risks
All Hocoma devices are medical devices and must be used in strict adherence to the User Manual. Failure to do so may result in serious personal injury. Valedo is marketed for home use and must be strictly used according to the recommendation of medical provider who is knowledgeable about users specific needs.
Hocoma AG has exercised great diligence in selecting the materials that are in contact with clients in the clinic or at home. These materials have been assessed for their biological compatibility and are continuously monitored by the manufacturers. Nevertheless, there is always a small chance that some materials may lead to allergic reactions in individuals under exceptional circumstances.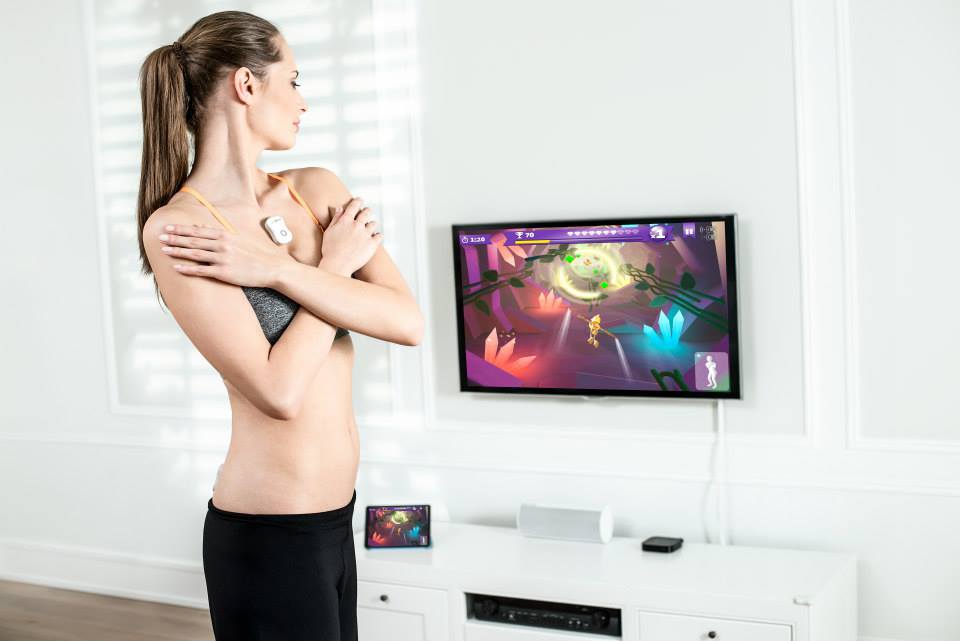 Public & Media Impact and Presentation
Valedo is available since November 2014 on the US market. The device already received numerous awards such as the "Innovation Honoree Awards" by CES in Las Vegas and the silver Award as "Overall Best App 2014". Valedo was rated one of the Top 30 devices in the wearable healthcare market by Soreon Research and a 2015 CES Innovation Awards Honoree to the U.S. market.
Public Policy
Related Technologies, Projects, or Scientific Research
References