Difference between revisions of "WeOn Glasses"
Jump to navigation
Jump to search
(a category added)

Line 120:
Line 120:
 

[[Category:Electronic and Other Devices]]

 

[[Category:Electronic and Other Devices]]

 

[[Category:Wearables]]

 

[[Category:Wearables]]

 
+
 

[[Category:Head Mounted Displays]]

 

[[Category:Head Mounted Displays]]

 

[[Category:Smartglasses]]

 

[[Category:Smartglasses]]
---
Revision as of 14:16, 22 December 2016
WeOn Glasses
Category
smartglasses
Developer
ION EYEWEAR
Announced
2013[1]
Released
Developers:
Consumers: May 2014[2]
Price
147 USD (October 2015)
Operating system
smartphone dependent
Display
LED
Resolution
none
Weight
27 g[3]
Controls
smartphone, buttons
Not standalone[4]
http://www.weonglasses.com/index.php
First known as ION Glasses, WeOn Glasses are a pair of regular looking prescription glasses and sunglasses that interact with a smartphone or tablet. Unlike the majority of smart glasses, Weon Glasses do not have a display projecting the information in wearer's field of vision. Instead, the device uses colour LED lights to notify the wearer about incoming alerts on smartphone or tablet. ION App, available in iOS and Android (or Mac or PC), allows the user to preselect the light code for different types of notifications, while the light signal is visible only to the user.
WeOn Glasses offer several functions: Notifications, gadgets remote control, anti-loss alerts, and customization.[5][1] Notifications include text messages, emails, social network updates, incoming calls, and calendar appointments. The LED light can be configured with 256 colours and blinking frequency, allowing the user to personalize the alerts, both light and audible. The buttons on the device can be used to remotely control other devices and play music, take photos and videos, activate voice recorder, and pass presentation slides. WeOn's radar function makes both smartphone and glasses beep when they are outside of pre-specified radius. Also, the smartphone will beep on press of a button on the glasses and glasses will beep via ION App on the smartphone, so one never loses his/her devices.
Main characteristics
WeOn Glasses come in three models: regular, prescription, and sunglasses. All the components are inserted and aesthetically hidden in the right temple of the frame. The device connects to a smartphone via Bluetooth. The battery is rechargeable through micro USB and can last up to 10 days.There's a multi-colour full RGB (265 colours) LED set used for notifications only visible to the user and for illuminating the logo. The device also has a buzzer for beep alerts and two buttons at the bottom of the temple for remote control of other technological gadgets (smartphone, tablet).
Purpose
LED notifications for sports, health care, office, location services, and maps.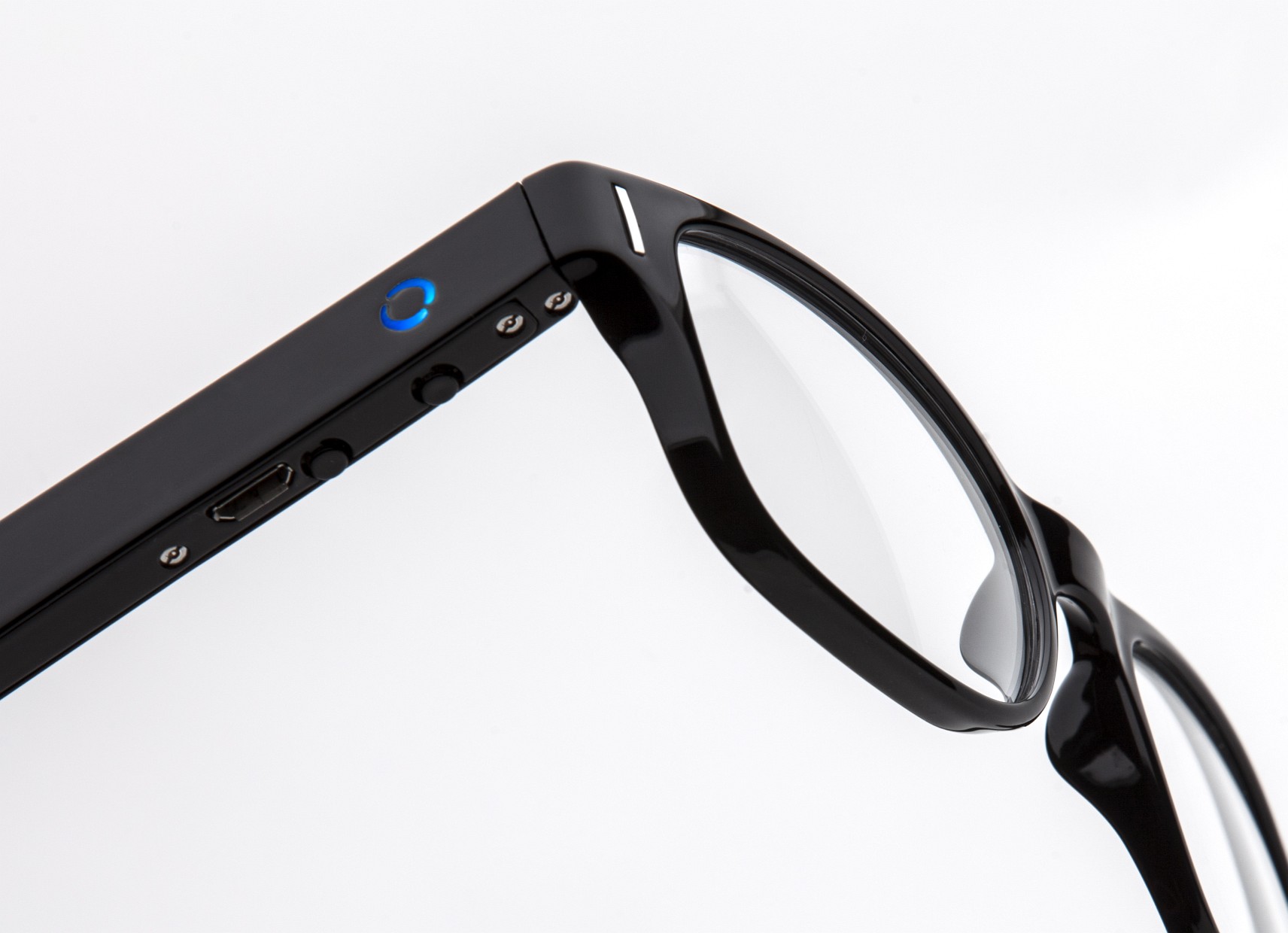 Company & People
Ion Eyewear was founded in 2012. It is located in Elche, Spain.
Ion Eyewear Team: Santiago Ambit, Co-founder; Ricardo Urias, Co-founder; Jorge Tortosa, Video and Graphic producer; Pilar Guerrero, Product designer; Pablo Hernandez, Concept Artist; Olivia Czetwertynski, PR USA and Europe; Cesar Ramirez Parralejo, Consultant Advisor.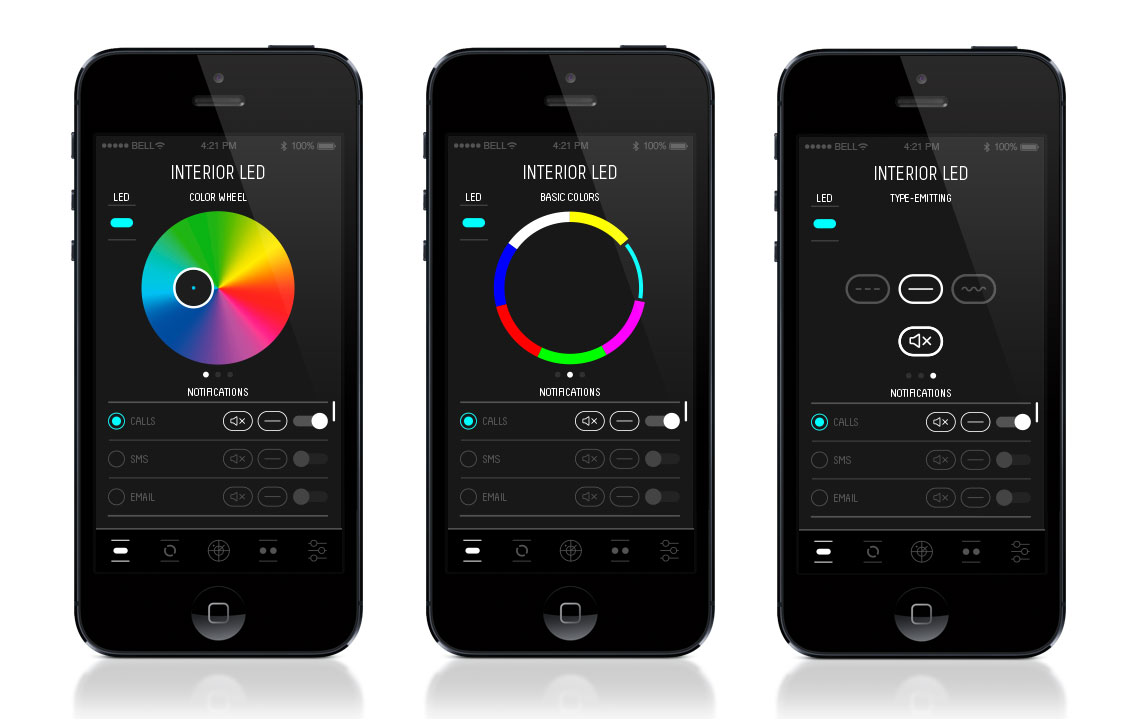 Important Dates
Ethical Issues
Health Risks
Enhancement/Therapy/Treatment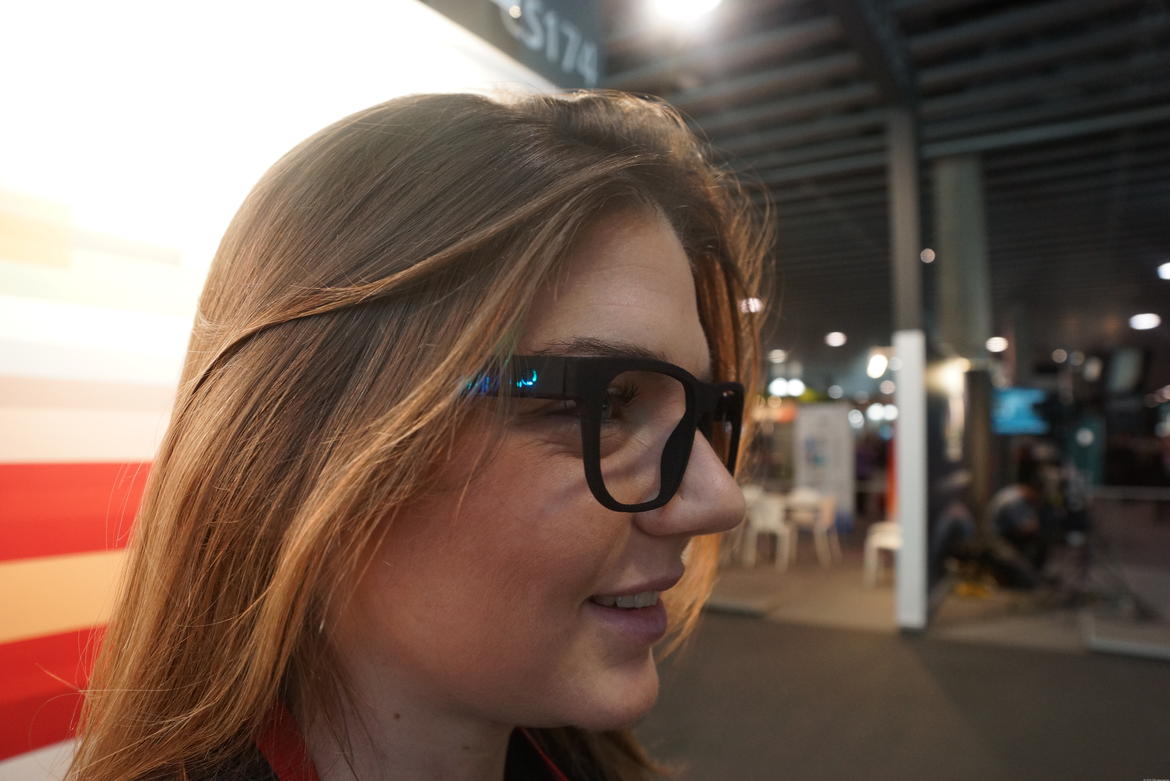 Public & Media Impact and Presentation
WeOn Glasses have received positive reviews in the media for being an unobtrusive notification system, not forcing the wearer to consume the received information immediately.[6][7] More importantly, the glasses are more acceptable to wear in public than any other smart glasses because they are designed to be no different than a regular pair of glasses and are therefore not off-putting as other smart glasses on the market.[8]
Public Policy
Related Technologies, Project or Scientific Research
References