Baidu Eye
Jump to navigation
Jump to search
In April 2013, China's search engine giant Baidu confirmed the internal testing of an ocular wearable prototype and evaluating its market potential.[3][4] The image that first leaked on Chinese tech websites[5] shows a Glass-like prototype.
Further development of the device resulted in something functionally quite different than Google Glass. The working prototype of Baidu Eye, which was first presented at Baidu World conference in Beijing in September 2014, is an augmented camera collecting information from its surrounding. The headset wraps around the back of the head and rests on top of wearer's ears. The left arm has an earpiece and the camera is housed in the right arm. It can take photos, recognize objects, analyse information around it, and then send it to a smartphone via an app that displays that information.[6][7]
Main Characteristics
Allegedly, it featured an LCD display, voice control, image recognition, and bone conduction audio.[8] The device supports voice and gesture control and connects to the internet via WiFi or mobile hotspot. Baidu Director of International Communications Kaiser Kuo explained that the use case scenarios are still limited to identifying plants and finding products on e-commerce sites, but Baidu plans to expand the functions of the device by integrating it with social networks, gaming, answering calls, taking photos and videos, and other hands-free activities.[9]
Purpose
Lifestyle, shopping; object recognition, search, and analysis;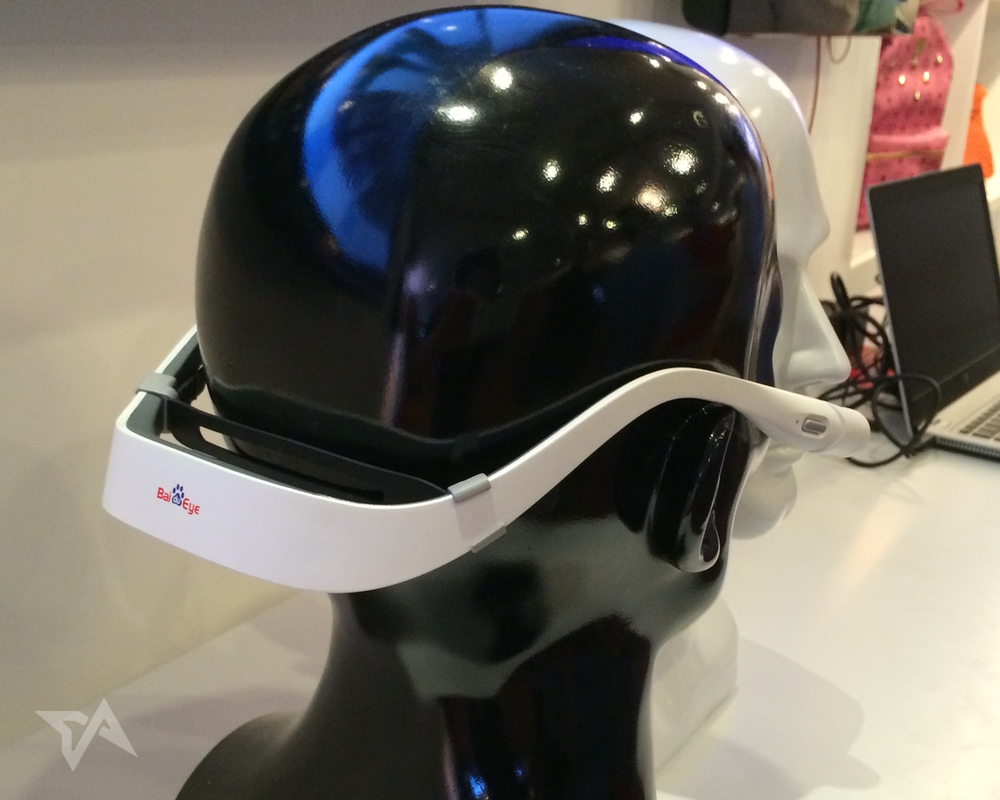 Company & People
Baidu is a Chinese web services company, founded on January 18, 2000. Its headquarters are in Beijing, China.
Board of Directors: Robin Li, Co-Founder, Chairman and CEO; Greg Penner, Director; James Ding, Director; William Decker, Chairman of the Audit Committee; Nobuyuki Idei, Director; Dejian Liu, Director.
Management: Robin Li, Co-Founder, Chairman and CEO; Jennifer Li, Chief Financial Officer; Ya-Qin Zhang, President; Jing Wang, Senior Vice President; Hailong Xiang, Senior Vice President; Zhan Wang, Vice President; Guang Zhu, Vice President; Li Liu, Vice President of HR and Administration; Victor Liang, Vice President and General Counsel; Executive Assistant to CEO; Mingyuan Li, Vice President.[10]
Important Dates
First announced in April 2013.
First demonstrated at Baidu World showcase event in Beijing on 3rd September 2014.
Release date: unknown.
Ethical Issues
Health Risks
Enhancement/Therapy/Treatment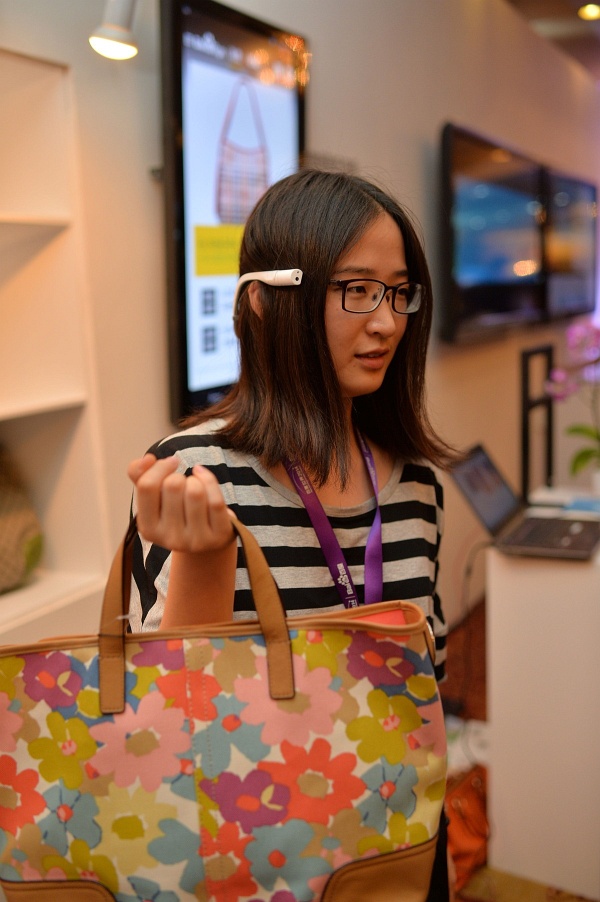 Public & Media Impact and Presentation
The information on Baidu Eye as a Google Glass competitor was first published in Sina Tech on April 1, 2013. The information flooded the net as an April 1 prank, but due to inaccurate information that Baidu is partnering with Qualcomm to develop a long-lasting battery for Baidu Eye, the Baidu officials publicly announces that there is no such collaboration, but that the information on the company's internal project of developing a smart wearable device was true. However, the device may or may not become available on the market. When the first working prototype was presented in September 2014, reports and reviews followed, mostly pointing out Baidu's different approach towards wearables (in terms of not including the visual display) and the early development stage of Baidu Eye. Since then, there were no further updates about the device, its upgrades or its release date.
Public Policy
Related Scientific Research
References