Magic Leap
Jump to navigation
Jump to search
https://www.rollingstone.com/glixel/features/lightwear-introducing-magic-leaps-mixed-reality-goggles-w514479
http://www.technologyreview.com/view/542781/why-magic-leap-may-be-raising-1b-in-funding/?utm_campaign=socialsync&utm_medium=social-post&utm_source=twitter
http://www.wareable.com/magic-leap/design-patent-images-778
http://www.wareable.com/ar/magic-leap-need-to-know-release-date-price-specs-features
http://uploadvr.com/magic-leap-how-it-works/
https://imagineality.com/2016/12/magic-leap-isnt-doomed-yet/
http://mashable.com/2016/12/10/magic-leap-rony-abovitz-responds/#NIdVuSXmcOq1
http://www.wareable.com/magic-leap/magic-leap-hype-versus-mixed-reality-3628
https://www.wareable.com/magic-leap/hype-future-of-ar-2017
Magic Leap's patent - http://www.freepatentsonline.com/20160011419.pdf
http://www.businessinsider.com/magic-leap-update-design-images-revealed-patent-filing-2017-8?IR=T
The lost in PR - https://techcrunch.com/2016/12/14/magic-leap-loses-its-head-of-pr-following-rough-week-of-bad-pr/?ncid=rss
The sex discrimination - https://www.engadget.com/2017/02/14/former-employee-sues-magic-leap-for-sex-discrimination/
Main Characteristics
Purpose
Company & People
Rony Abovitz - Founder, President and Chief Executive Officer
Dr. Brian Schowengerdt - Co-Founder, Chief Science and Experience Officer
Rachna Bhasin - Chief Business Officer
Rio Caraeff - Chief Content Officer
Scott Henry - Chief Financial Officer
Graeme Devine - Chief Game Wizard
Neal Stephenson - Chief Futurist [1]
Important Dates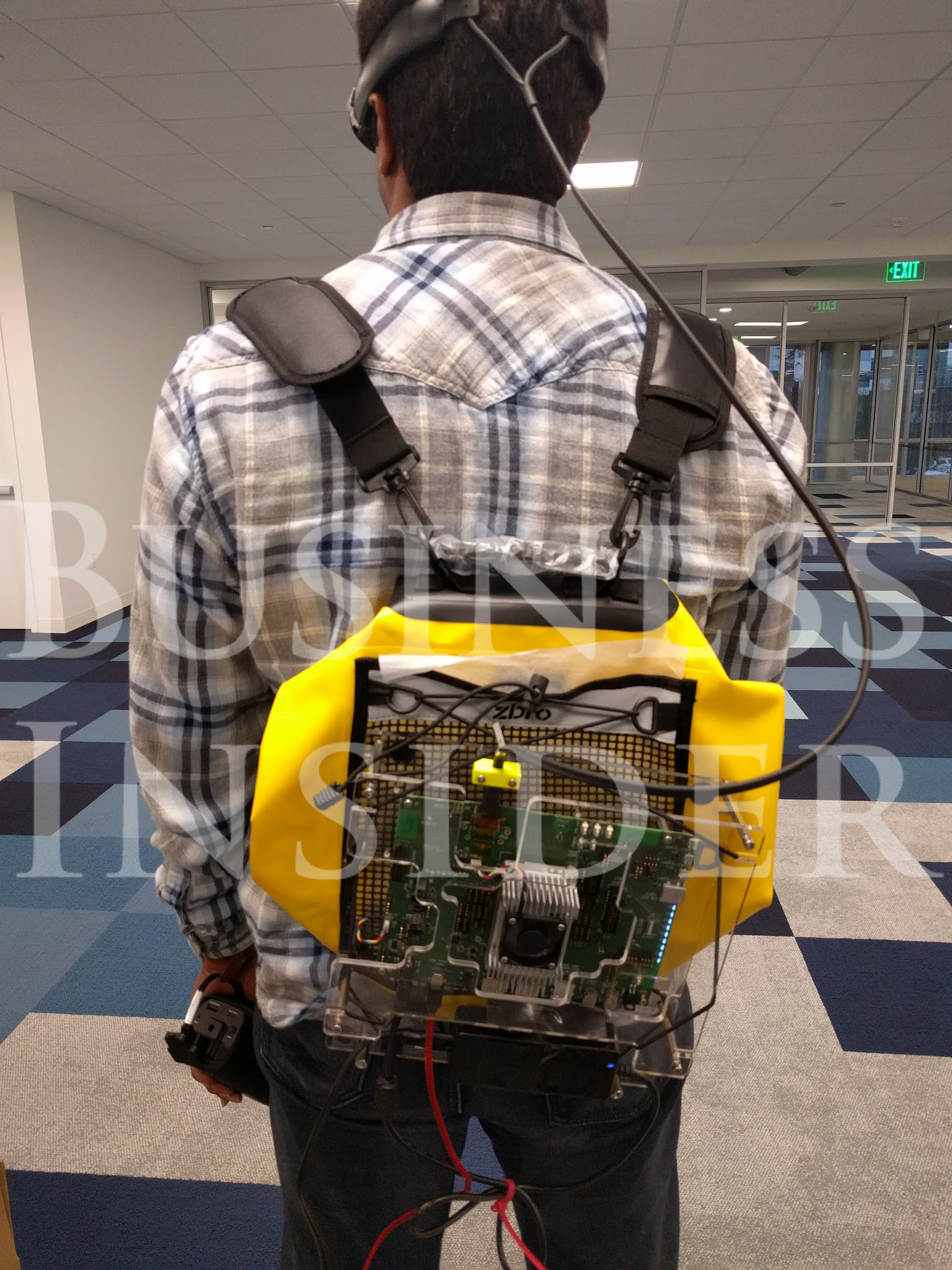 Enhancement/Therapy/Treatment
https://www.wareable.com/saves-the-day/magic-leap-colour-blindness-3806
Ethical & Health Issues
Public & Media Impact and Presentation
Dirk Groten claims: "Most of us in AR have always been very skeptical about Magic Leap's videos. They were just special effects videos, that was clear. "Show us the real thing" before we'll rejoice was what we would say. I'm not at all surprised that they aren't anywhere near a breakthrough. The challenge of a wide field of view with enough depth is a really really hard one to crack. Even with 1.4 billion in R&D money."[4]
Greg Maltz posted at LinkedIn: "Magic Leap has an impressive patent portfolio, but given that there has been so much investment and their only product so far is IP, it's a bit underwhelming."[5]
Nick Statt from The Verge argues: "The report, which incorporates an interview with Magic Leap CEO Rony Abovitz, reveals that the company posted a misleading product demo last year showcasing its technology. The company has also had trouble miniaturizing its AR tech from a bulky helmet-sized device into a pair of everyday glasses, as Abovitz has repeatedly claimed the finished product will accomplish."[6]
Optinvent, the manufacturer of AR glasses ORA, posted on their blog:
In general this patent is reads like a wish list of someone who's never dealt with mass produced hardware and optics. The claims reads like lines of code without any consideration for hardware manufacturing feasibility, yield, cost, and reliability. The complexity of the claimed arrangement is not only related to the optics, but to the opto-electronic systems, piezo vibrating fiber, liquid crystal, mechanical assembly, lasers and electronics. We doubt the manufacturing feasibility of such a system. Its doubtful that the images we've seen of the "photonics chip" that Abovitz, Magic Leap's CEO has been showing are a real working component.[7]
Kif Leswing from Business Insider published a photograph of Magic Leap's prototype on 10th February 2017. Although Rony Abovitz, CEO of Magic Leap, denied that it is really a prototype, Leswing claimed that this is a prototype from January 2017. The prototype might evolve since then.[8]
Public Policy
Related Technologies, Projects, or Scientific Research
References