Neurocam
Jump to navigation
Jump to search
The Neurocam is a wearable camera system which was developed by Neurowear, the Japanese company. The prototype of Neurocam was demoed on conference in Yokohama. The main purpose of the Neurocam is recording and conserving user's experiences, which the system evaluates as important for him. Recording and conserving of experiences means, that system takes a pictures through iPhone, which is connected with the Neurocam (Neurocam without iPhone cannot works). The evaluation of experiences works based on an analysis of the user's brainwaves. To sum up: the Neurocam is able to detect human emotions. [5]
Main Characteristics
The Neurocam is a head-mounted device which is able to detect electrical impulses of the brain. These operations works based on EEG. Neurocam is being developed by Neurowear, the Japanese company that is engaged by development wearable technology.
The hardware is a combination of Neurosky's Mindwave Mobile and a new customized brainwave sensor with BMD chip. Neurocam captures brainwaves through this hardware and after that represents this data by iPhone. The Neurocam iPhone app assigns the EEG data value from 0 to 100. When the data hits 60, the camera automatically records five second long GIF clips of these scenes. The scene is marked with timestamp and location and then is saved. Scenes can also be taken manually through the "manual mode". GIF clip can be shared on social website, mainly on Facebook. [6]
Project Neurocam was introduced on Human sensing 2013 conference in Yokohoma (Japan) by Neurowear.[7] Previous project of Neurowear is called "Necomimi" and works on similar bases. Necomimi is a headband with a MindWave brain wave sensor and same as Neurocam, Necomimi uses EEG readings to detect the headband-wearer's focus levels. [8]
Purpose
Main purpose of Neurocam is recording of user's experiences through annexed iPhone which takes five second long GIF clips. Then the GIF clip can be shared on social websites.
Neurocam is system that is able to monitor human emotions and allows them to become integrated with devices. This brings the possibility of human cognition enhancement.
Company & People
The Neurowear is a project team based in Tokyo, focused on creating comminication for the near future. The Neurowear designs prototypes of new products and services (especially on the field of wearable technology) based on biological signals such as brain waves, heartbeat etc. Some of Neurowear's prototypes (Necomimi) became successful among commercial products.[9]
Yasue Mitsukura
- Professor of Keio University (Tokyo)[10]
The Neurowear
- company focused on development of creating wearable technology (Tokyo)[11]
Important Dates
April 2012
Necomimi was demoed at Gadget Show; Necomimi was launched in Japan [12]
May 2012
Necomimi was launched in the U.S. [13]
October 2013
Neurocam was introduced on Human sensing in Japan [14] [15]
Enhancement/Therapy/Treatment
Function of Neurocam is not to provide medical aid. Primary function of Neurocam is to detect electrical impulses of the brain and to record actual user's experiences. It helps user to provide better images about his feelings.
Besides possibility of enhancement human cognition, Neurocam may have important influence in many other disciplines (for example in ethical questions about development of artificial intelligence and for marketing and advertisement, as stated above).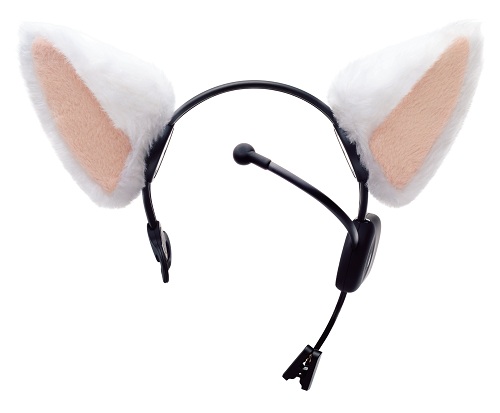 Public & Media Impact and Presentation
The introduction of Neurocam on Human Sensing 2013 caught the attention. However, according to found information the Neurocam is still not available on the market at present. It is therefore not possible to assess the impact of the Neurocam on the public. Currently Neurocam is presented especially on official websites of the Neurowear.
Ethical Issues
Neurocam can give direct access to marketers into user's area of interests (by using of tags). This data can be misused, for example in creation of shopping patterns or placing advertisements. This advertisement can have a greater manipulative effect on user's psyche and it could also permit companies to fine-tune their products and services to better suit interests of potential customers. [16]
Health Risks
There has not been ascertained any health risk about the Neurocam. Discussions are focused only on reality, if it is safe to wear phone on the head for long time.
Health concerns of mobile phone's overuse may be caused by fear of radiofrequency radiation. Mobile phones communicate with base stations using radiofrequency radiation.There are concerns that the low levels of RF radiation emitted by mobile phones could cause health problems such as headaches or brain tumours. Intensive international research has found no conclusive or convincing evidence that mobile phones cause health demages in the short or long term. However, in May 2011, the World Health Organization (WHO) classified RF radiation as 'possibly carcinogenic for humans, based on an increased risk for glioma, a type of brain cancer'. Research is ongoing. However, the current international consensus is that mobile phones do not cause cancer or promote the accelerated growth of existing tumours.[17]
Public Policy
There is no legislation governing the use of Neurocam at the moment.
Related Technologies, Projects, or Scientific Research
The previous project of Neurowear was Necomimi. Necomimi is headband with motorized cat shaped ears programmed to typify user's moods. Necomimi works on a similar basis. Neurons firing in the brain give electrical impulses, which are read by the forehead sensor. The Necomimi headset captures user's brainwaves with NeuroSky's Attention and Meditation algorithms. The mental state of wearer is translated into ear movements. [18]
References