Apple Siri
Jump to navigation
Jump to search
Siri, or Speech Interpretation and Recognition Interface, is an intelligent personal assistant from the American company Apple Inc. Users interact with Siri via a natural-language interface. Siri is able to search for data and answer questions based only on vocal input. The underlying algorithms learn users' habits and personal language and better themselves in order to deliver more individualized results.[6] The user can invoke Siri by saying 'Hey Siri' or by double-tapping the device's Home button.[7]
Siri originally started as an iOS app created by a technology start-up of the same name, which was founded by Dag Kittlaus, Tom Gruber, and Adam Cheyer in 2007[1] The aim was to offer a 'virtual personal assistant technology' that would be a new way for users to interact with their devices. The company was acquired by Apple on 28 April 2010, and the app was integrated into the following version of iOS with the introduction of the iPhone4S.[8][5][9] Apple released a desktop version of Siri in June 2016.[2]
Main Characteristics
Siri is a personal assistant that is integrated into operating systems run by Apple as iOS, watchOS, or macOS. Originally it was provided only for iOS, but its applicability was later widened.[2] It cannot work offline.[10] Siri uses natural language comprehension that processes the spoken information and then sends the query for search, data retrieval, and translation back to spoken language to the user. The app itself does not conduct any search. The front-end merely consists of the speech recognition engine developed by Nuance Communications, Inc.[11] that comprehends what the user is saying and sends the translated query to Apple servers. There, the user query is analysed and relevant information is retrieved from the database and the Internet.[10] Siri does not de-construct sentences to discrete linguistic units but instead treats the key words as objects and constructs the search appropriately. In order to avoid misinterpretation Siri understands also written text, thus users can type their questions into the interface.[5]
Tom Gruber argues in an interview with Nova Spivacek that Siri works on behalf of its user. Siri is able to help the user with task organization, text messaging, looking up services, social networks management, locating people, entertainment, and more. In order to provide its service, Siri tries to understand the context of the user's task and his or her intent. It learns from previous tasks.[12] It can directly interact with popular Internet services such as Facebook, Rotten Tomatoes, Wolfram Alpha, and Yahoo Sports, as well as the Apple services ecosystem and the features present on the device Siri is installed on.[13][14]
Historical overview
The development of Siri begins with the U.S. Defense Advanced Research Projects Agency (DARPA) creating the PAL (Personalized Assistant that Learns) research funding program.[15] This funding spawned the CALO, or Cognitive Assistant that Learns and Organizes, a collaboration of which SRI International was a member.[16] The CALO was a five-year program to develop a new artificial intelligence assistant that would help military commanders with their duties.[17] This assistant would learn the user's habits and learn to be more efficient in assisting them.[18][19] The following excerpt from 'The Huffington Post describes CALO's abilities:
Say your colleague cancelled shortly before a meeting. CALO, knowledgeable about each person's role on a project, could discern whether to cancel the meeting, and if needed, reschedule, issue new invitations and pin down a conference room. If the meeting went ahead as planned, CALO could assemble (and rank) all the documents and emails you'd need to be up to speed on the topic at hand. The assistant would listen in on the meeting, and, afterwards, deliver a typed transcript of who said what and outline any specific tasks laid out during the conversation. CALO was also able to help put together presentations, organize files into folders, sort incoming messages and automate expense reports, among a host of other tasks. - BOSKER, Biance, SIRI RISING: The Inside Story Of Siri's Origins -- And Why She Could Overshadow The iPhone, 22 January 2013, The Huffington Post[5]
This project eventually inspired Adam Cheyer and former Motorola employee Dag Kittlaus to work on their own virtual assistant. Cheyer, Kittlaus, and several other SRI employees (Mark Drummond, then SRI's executive director of ventures and licensing, Norman Winarsky vice president of SRI Ventures and a member of Siri's board, Didier Guzzoni then Cheyer's Ph.D. student, and William Mark then vice president of SRI's information computing sciences division and a principal investigator for CALO) first envisioned the idea of Siri in 2007. They subsequently founded Siri, Inc. and secured funding from Morgenthaler and Menlo Ventures.[20][21]
The development of Siri began at great speed. The release of iPhone 3GS, a smartphone with enough processing power to run Siri, breakthroughs in voice recognition technologies, and the opening of the iTunes app marketplace immensely helped in the development of the Siri app, which was originally planned to be text-only. The company released the app on 4 February 2010, then for iPhone 3GS only. On 28 April Apple purchased the start-up for an undisclosed sum.[4]
Several months before Apple acquired Siri, Verizon Communications contracted Siri Inc. to make their product an integral part of the upcoming series of Android smartphones, but the deal was cancelled after Apple purchased the startup.[5]
Purpose
Siri is an intelligent personal assistant available on products from the American company Apple Inc. As a personal assistant it acts on behalf of the user and can quickly help him or her search for information and carry out several tasks such as day planning, messaging, entertainment, and information retrieval.
Company & People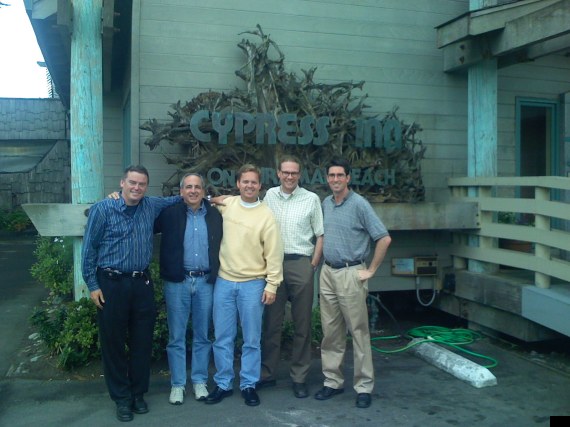 Important Dates
2004: DARPA introduces the PAL program that gives funding to research aiming to develop an intelligent personal assistant. SRI International receives a substantial sum and begins its work as a part of the CALO collaboration.[34]
2007: Siri Inc. is founded. It is a spinoff from the DARPA-funded SRI International research into AI.
4 February 2010: Siri Inc. releases the Siri app.
28 April 2010: Apple Inc. acquires the company.
4 October 2011: Siri is integrated into the iOS operating system with the introduction of the iPhone 4S.[3]
13 June 2016: Siri was opened to third-party developers and brought to the desktops[2]
Enhancement/Therapy/Treatment
Adam Cheyer, a developer of Siri, claims that they want Siri to maximise human capabilities.[24] Norman Winarsky and William Mark, also Siri developers, argue that intelligent personal assistants, due to their organising skills could help users to solve complex problem situations.[35] Siri could organise multiple services and interact among various Apple products with smoother and quicker interactions. It also makes the interaction hands-free.[36] Finally, Siri learns from communication with its user: thus it could provide a personalised solution for the user's task.[35]
Siri could help people with specific speech problems.[37] It has also been used for learning of foreign languages.[38][39]
We have not found any therapeutic or medical use of Apple Siri, but it could appear in further development of the app. Furthermore, Anne-Ruxandra Carvunis and Trey Ideker have suggested that software similar to Siri could be beneficial in medicine and cell biology.[40]
Ethical & Health Issues
In spite of Siri's indisputable usefulness, there have arisen certain controversies linked with this technology. The most discussed issue is the storage of data. In order to work properly, Siri acquires personal data from its users,[41] which are stored by Apple. Nicole A. Ozer, who is the technology and civil liberties policy director with the ACLU of Northern California, points out in a blog post that Siri is not working just for its user, but is also a full-time employee of Apple.[42] Robert McMillan from Wired stresses that even though Apple declares that older data would be dissociated from users, it is not entirely clear what the word 'dissociated' means. In addition, McMillan points out that information that is spoken to Siri is more personal than those written to Google or Bing.[43] Chris Matyszczyk from CNET came out with an example of how dangerous it could be to trust in an intelligent personal assistant:
What happens when you're having an intimate chat with your dear heart at home, telling them you're really serious about them and Siri pipes up with: "Yes, I'm here. Don't believe him. He betrayed you last week with a Spirit Airlines cabin crew member. And he thinks you need to wash more often." The more information we give our Siris and Cortanas, the more we risk them betraying us at the worst moments.[44]
In addition, the security of personal data on the Internet is also questionable.[10]
Another controversy arose around Siri's consumption of Internet data. Paul Farhi from The Washington Post maintained that Apple devices equipped with Siri consume significantly more data than Apple devices without Siri. He claimed that this is caused by the fact that Siri needs a considerable amount of data to provide an answer. Additionally, he points out that it is not just a problem for the owners of Siri-equipped devices, since the amount of data is not limitless, but limited by an electromagnetic spectrum.[45] Notwithstanding, Gary Morgenthaler, who has served on the boards of both Siri and Nuance Communications, does not agree with the previous claim. He points out that Siri consumes approximately 63 kilobytes per search: with an average of 15 searches per day, it is 28 megabytes per month. This is not negligible, but Morgenthaler argues that it could not cause a great consumption of data, as reported in The Washington Post.[46]
Jordan Crook from TechCrunch points out that from feminists' point of view it could be controversial that Siri is primarily a female character. Describing itself as a 'humble personal assistant', Siri could strengthen existing negative stereotypes of women.[47]
Another issue linked with Siri is tech copycats. This is not caused by Siri, but it affects Siri. The term 'tech copycats' means the copying of technologies currently widespread among leading software companies. In the case of Siri, soon after Siri was introduced, Microsoft and Google announced their own personal assistants, Microsoft Cortana and Google Now. David Pogue, who criticises this behaviour, points out that it stops innovations.[48]
Public & Media Impact and Presentation
It has been rumoured that Siri was given the name of Siri Kalvig, a Norwegian meteorologist who worked with Kittlaus. However, Kittlaus has claimed that he intended to name his first child 'Siri' but it turned to be a boy, who was named 'Marcus'. Therefore he used the name instead for his intelligent personal assistant. The journal 9to5mac argues that Siri means 'beautiful victorious counselor' in Norwegian.[21]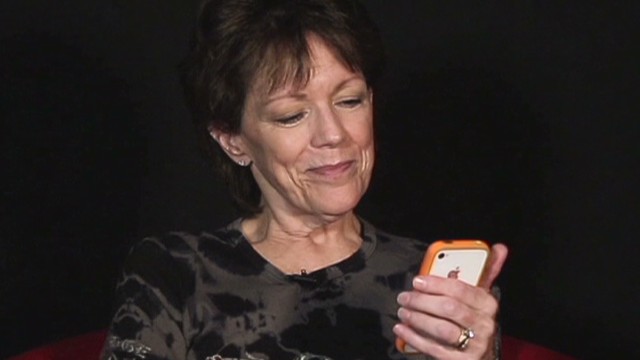 The developers of Siri claim that they originally did not expect Siri speak, but rather reliant only on text technology. However, when the possibility of voice control was suggested, they found it groundbreaking and used it in Siri.[4] The voice of Siri in America was Susan Bennett, a voice actress. She originally had not recorded her voice for Siri but for ScanSoft.[49] Apple did not inform her that would use her voice. She said,
I had really ambivalent feelings. I was flattered to be chosen to basically be the voice of Apple in North America, but having been chosen without my knowledge was strange. Especially since my voice was on millions and millions of devices.[50]
The fact that she is a voice of Siri made her famous. She was invited to the shows Late Night with David Letterman, The Queen Latifah Show and Showbiz Tonight and received several job offers.[51]
There was huge hype around Siri when it was introduced and it was predicted to have a magnificent future. For instance, Blanca Bosker from The Huffington Post argued in 2013,
But as a new wave of virtual assistants compete to take on our to-do lists, Apple is under growing pressure to use the technology it already has and turn Siri into the multitasking, proactive helper it once was. Siri's history suggests a fantastical future of virtual assistants is coming; where we now see Siri as a footnote to the iPhone's legacy, some day soon the iPhone may be remembered as a footnote to Siri.[5]
And Gary Morgenthaler said in an interview for Tech Crunch: 'Siri is the precursor to a revolution in search that provides far more intelligence in filtering results.' This was in response to Eric Schmidt of Google defending Google's dominant position among the web search engines before the American Senate a year before. Siri had been released for three weeks previously and was still considered to be in beta phase.[52]
However, several journalists have recently reported, that the system is not as useful as it is supposed to be. Mark Gurman and Ian King from Bloomberg claim,
While Apple's ability to make high-quality hardware isn't in question, the Siri voice system has failed to meet expectations. Since launching in 2011 with the iPhone 4S, Siri has frequently stumbled with long load times and by misinterpreting information. If the speaker is to thrive in a marketplace dominated by Amazon's advanced Alexa service, Apple needs to improve Siri.[53]
Judith Newman, a reporter from The New York Times and also the mother of an autistic child, reported that Siri was very helpful with the treatment of her son. She argued that Siri, in contrast to a regular person, has patience with her communication-impaired son. Siri could provide various information that her son is interested in, and also teaches him how to respond in various situations. In addition, it also improves pronunciation for her son. She pointed out,
So how much more worthy of his care and affection is Siri, with her soothing voice, puckish humor and capacity for talking about whatever Gus's current obsession is for hour after hour after bleeding hour? Online critics have claimed that Siri's voice recognition is not as accurate as the assistant in, say, the Android, but for some of us, this is a feature, not a bug. Gus speaks as if he has marbles in his mouth, but if he wants to get the right response from Siri, he must enunciate clearly.[37]
Hannah Jane Parkinson from The Guardian reports that the Russian Siri was accused of responding in a homophobic way to certain issues linked with the LGBT community.[54] This issue was pointed out by a man named Alex.[55] He showed that Siri answered him as if 'gay' would have been a swear word. The journalist suggests that this might have been influenced by Russian law from 2013, which abandoned support for the LGBT community.[54]
Chris Matyszczyk from CNET points out that Siri tends to activate even though he does not use the phrase 'Hey Siri'. It reacted on his loudly spoken question 'Are you serious?', which was not addressed to it and even to speech in radio.
I decided to talk to Siri about our troubled communication.

I explained that she's suddenly started to randomly speak. She claimed innocence.

"Yes," I continued. "You've been interrupting me spontaneously when I'm not even talking to you."

"I thought so," she replied.

I think she has a problem and knows it.[44]
Public Policy
The use of Siri has been banned in IBM offices, since the company worries about the data Siri could acquire there.[56]
Siri was patented by the patent No. WO2011088053 in several countries.[57]
Related Technologies, Projects, or Scientific Research
Siri is used in Apple HomeKit.[58]
Siri developers Dag Kittlaus, Adam Cheyer, and Chris Brigham are currently working on another artificial intelligence platform that should be more elaborate than Siri. The startup was called 'Viv labs' and their AI 'Viv'.[59] It was unveiled on May 9th, 2016.[60]
There are several papers, which deal with Apple Siri:
References